PAST EVENTS
CLICK below to view 2018 Kever Avot Service at Mount Sinai Simi Valley

Kever Avot Services – Sunday, September 16, 2018
10:00 AM
Mount Sinai Hollywood Hills
Outdoor service
Service led by Rabbi Nicole Guzik and Cantor Marcus Feldman of Sinai Temple
Featuring The Sinai Temple Choir under the direction of Aryell Cohen
Shuttle buses available to take people to and from the parking area
Handicapped drop-off available
Interpreters for the hard of hearing provided
Donations to SOVA Food Pantry gladly accepted
Casual Dress welcome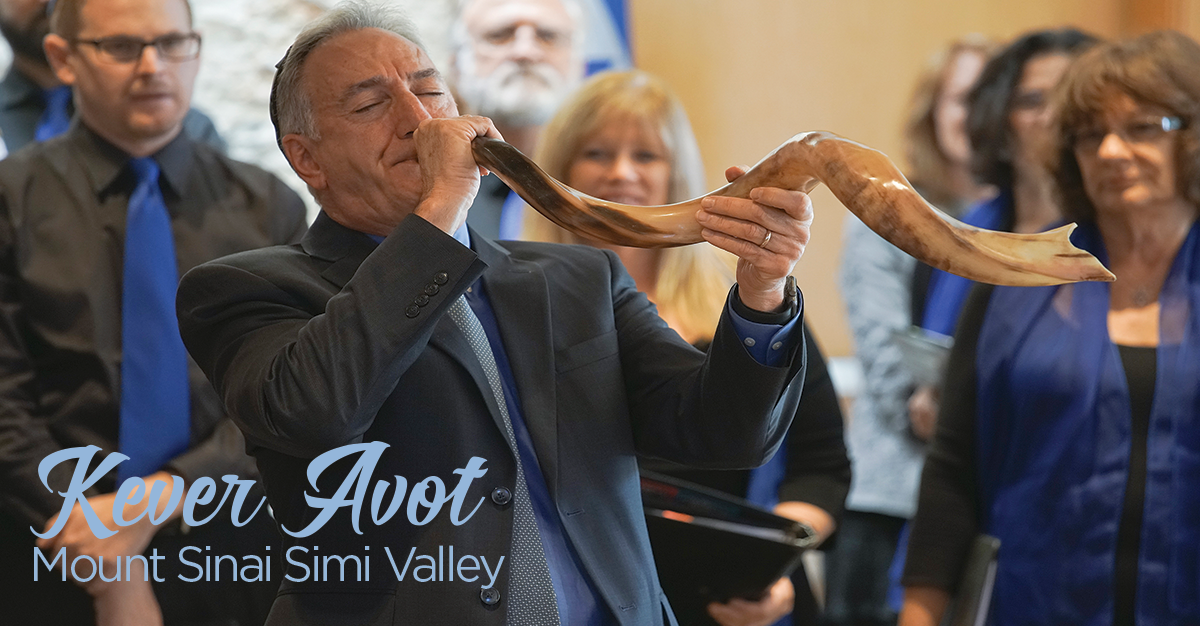 1:00 PM
Mount Sinai Simi Valley
Indoor Service
Service led by Rabbi Nicole Guzik and Cantor Marcus Feldman of Sinai Temple
Featuring the UJA Choir under the direction of Dr. Noreen Green
Handicapped parking available
Interpreters for the hard of hearing provided
Donations to SOVA Food Pantry gladly accepted
Casual dress welcome
For additional information about either of our Kever Avot memorial services,
please call (323) 769-1325
or
email us here
Mother's Day – Sunday, May 13, 2018
Mother's Day Park Hours:  8:00 am - 5:00 pm
Understandably, Mother's Day is the busiest day of the year... To avoid the heavy traffic caused by cars visiting Mount Sinai AND Forest Lawn Cemetery, we recommend that you plan your visit early in the morning or late in the afternoon.
Additionally, we recommend the following alternative route so that you can avoid the traffic standstill for cars exiting the 134 East on Forest Lawn Drive.
Exit at Victory Blvd.
Turn Right off the Victory Blvd. exit and then make the immediate first right on Zoo Drive.
Drive parallel to the 134 Freeway.  When you reach the stop sign, turn right on Zoo Drive.
At the Traffic Light, turn left on Forest Lawn Drive.
The next traffic light you come to in Mount Sinai's Entrance Gate. Turn left to enter the park.
Sunday May 6, 2018
On Sunday May 6, 2018, Mount Sinai is showing our support of Israel by hosting booths at both the Celebrate Israel Festival in Rancho Park AND the Jewish Festival in Santa Barbara!  If you are at either of the festivals, please stop by to say hello and pick up some fun giveaways!
May 6, 2018
12:00 AM - 7:00 PM
Rancho Park
10460 West Pico Blvd.
Los Angeles, CA 90064
All parking garages are walking distance from the festival, Shuttles available from all structures all day
Fox Studios Galaxy East Parking Garage
4000 W. Galaxy Way
Los Angeles, CA 90067
View on Google maps
Century Park West Garage
2030 Century Park W
Los Angeles, CA 90067
View on Google maps
Constellation Place Garage
10250 Constellation Blvd
Los Angeles, CA 90067
View on Google maps
May 6, 2018
 11:00 AM - 4:00 PM
Plaza del Mar, 23 Castillo Street
On the corner of Cabrillo Blvd near Santa Barbara Harbor
Parking Options:
Carriage Museum Parking: Enter from Castillo Street, between Yanonali and Mason Streets. Park and walk toward the Harbor, through the softball field sidewalk or along the Castillo Street sidewalk.
Harbor Parking: Enter from Shoreline Drive, park and walk toward Los Banos Pool, cross the street into the park at the corner of Castillo Street. There are both paid and free spots.
BlueStar Valet Parking: Along Castillo Street, between Mason St. and Cabrillo Blvd. There is no cost for this service but we highly encourage tips!
View our 2017 Kever Avot Services – held on September 24, 2017
On September 24, 2017, we welcomed over 1,500 worshipers to our annual Kever Avot services at Mount Sinai Hollywood Hills and Mount Sinai Simi Valley.  The services were led by Rabbi Nicole Guzik and Cantor Marcus Feldman of Sinai Temple at Mount Sinai Hollywood Hills and they were joined by Cantor Lisa Peicott of Sinai Temple at Mount Sinai Simi Valley.
To view both 2017 Kever Avot services in their entirety, please click on the links below.
Together We Stand Unity Service – held Sunday, March 26, 2017
On March 26, 2017, Mount Sinai Hollywood Hills, along with the Theodore Bikel Legacy Project, hosted an Interfaith Unity Service.
At this moving service, Rabbis, Imams, Ministers, Pastors, Hindu, Buddhist, Sikh priests, Native American Elders, Elected officials (City, County, and State), and community leaders joined together in prayer and song to represent the intricate tapestry of beautiful Los Angeles.
Please click HERE to learn more about this multi-cultural event.