https://mountsinaiparks.org/wp-content/uploads/2021/11/banner-waterfall-mount-sinai.jpg
August 19, 1919 - July 11, 2020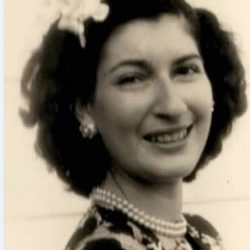 Service Information
Mount Sinai Hollywood Hills
5950 Forest Lawn Drive
Los Angeles, California 90068
Inquire at Booth for directions
Service Date
July 19, 2020
Obituary Viewed 2500 times
Shirley C. Cohen
August 19, 1919 – July 11, 2020
Shirley C. Cohen, of Pasadena, passed away peacefully on July 11, 2020, shortly before her 101st birthday. Daughter of Harry and Kate (Graff) Cash, she was born on August 19, 1919 in Brooklyn, New York. Shirley began taking piano lessons when she was 3 years old and won a New York City-wide piano competition at the age of 6. After graduating when she was 16 from Erasmus Hall, an elite public high school, Shirley attended New York University, receiving a B.S. at 19 years old and an M.A. two years later. She considered becoming a concert pianist but preferred teaching music. Shirley met and married the love of her life, Charles L. Cohen, in 1943, and they were happily married until his death in 2007. In 1948, Shirley and Charles moved from New York City to Long Island, where their children, Fred and Lesley, would grow up. During that time, Shirley had many careers, including giving private piano lessons, writing music criticism and serving as an editor for The Musical Leader, teaching music in public school, and teaching math at the Hebrew Academy of Nassau County. After moving with her family to Los Angeles in 1967, Shirley recreated herself by becoming part of a citizens advisory committee concerned with city planning. At the age of 60, she passed the CPA exam and began a new career as an accountant. Shirley's first accounting job was with Kenneth Leventhal. A few years later, she started her own tax practice and worked as a tax accountant for over 30 years, finally retiring in her early 90s. Shirley was devoted to her family and took great pride in her grandchildren. Throughout her life, she loved playing the piano and going to concerts, plays, operas, and art museums, and she always had a desire to read and learn new things. She lived her life with extraordinary intelligence, passion, and determination.
Shirley C. Cohen was preceded in death by her devoted and loving husband, Charles L. Cohen and her loving brother and friend, Lawrence H. Cash. She is survived by her son, Frederic Cohen, and daughter-in-law, Antoinette Adams, her daughter, Lesley Cohen Lee, and son-in-law, Cliff Lee, her grandchildren, Rebecca Weston (Matt Weston), Nicholas Adams-Cohen (Beidi Zhang), David Short (Kate Short), Christopher Adams-Cohen, and Bronwyn Adams-Cohen, and her great-grandchildren, Beatrice Short and Rose Weston.
Memorial donations may be made to the charity of the donor's choice.
---
Not the right person? Try searching again
---
Attending a Service
If you will be attending a funeral service at Mount Sinai and are not familiar with our Jewish funeral traditions and customs, we encourage you to visit our FAQ page.
Our cemeteries are open Sunday through Friday 8:00 AM – 5:00 PM