https://mountsinaiparks.org/wp-content/uploads/2021/11/banner-waterfall-mount-sinai.jpg
December 3, 1926 - October 22, 2019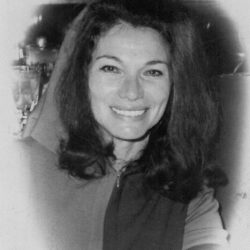 Service Information
Mount Sinai Hollywood Hills
5950 Forest Lawn Drive
Los Angeles, California 90068
Inquire for directions at the booth
Service Date
October 28, 2019
Obituary Viewed 1918 times
Belle passed away in her longtime Brentwood home with her daughter by her side after a long illness.  Born and raised in Brooklyn, NY, she met the love of her life and future husband, Irving Schacht, while attending Brooklyn College with her future sister-in-law.  She moved to Los Angeles with her talent agent husband and daughter in 1956 and grew to love life in L.A.  Fiercely devoted to family and friends, she loved playing tennis and traveling to many countries around the globe.  Belle always had a song in her heart and a song to share.  Predeceased by her parents, sisters and beloved husband, she is survived by her cherished daughter Gail, her nephews, cousins and friends.
Service will be held at Mount Sinai Hollywood Hills at 12:30pm, Monday October 28. Donations can be made to National Kidney Foundation, Alzheimer's Assn. or charity of your choice
Love you more, Mom.
---
Not the right person? Try searching again
---
Attending a Service
If you will be attending a funeral service at Mount Sinai and are not familiar with our Jewish funeral traditions and customs, we encourage you to visit our FAQ page.
Our cemeteries are open Sunday through Friday 8:00 AM – 5:00 PM